Associate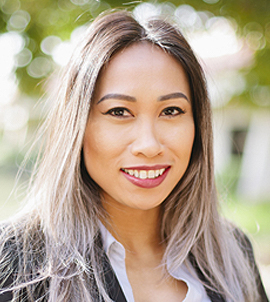 Nevada Attorney Geraldine Castillo
Attorney Geraldine Castillo is licensed to practice in Nevada state and federal courts. While in law school, Ms. Castillo worked as a research assistant and assisted with the editing of "Contracts: A Modern Coursebook" by Ben Templin, a textbook published by Wolters Kluwer.
She also completed an externship at Legal Aid Center of Southern Nevada in 2017. Prior to law school, Geraldine lived on Guam and worked as reporter for a local newspaper. Her "beats" covered the courts, police and other government agencies.
Education:
University of Guam
Thomas Jefferson School of Law
Memberships & Associations:
Hail Us!
If you have questions about industrial relations law or need more information about our capabilities or practice areas, simply fill out the form and click Send. We'll respond as quickly as possible.
Or call HM&C and speak to a representative.