HM&C Law Practice Areas
01
Our practice is founded on unrivaled expertise and experience is all aspects of Industrial Relations Law. We provide the professional counsel, services and representation that advance and protect your business and personal interests. We bring balance to industry and a proven, 20-year reputation for success to every case.
Workers'
Compensation
We make Nevada's arcane Industrial Insurance rules and regulations work to your advantage.
Occupational Safety & Health Solutions
We help you achieve and maintain Federal and Nevada OSHA compliance, and resolve any citations.
Division of Industrial Regulations
Our expert advice and representation resolve even the most complicated disputes quickly and effectively.
Subsequent
Injury
We protect your business and your bottom line from new Workers' Comp claims by employees with prior injuries.
Subrogation
We make sure a Workers' Comp claim is paid by the right party and we recover everything you're entitled to.
Ancillary
Practice Areas
We provide expert legal counsel and services in key practice areas that support Industrial Relations Law.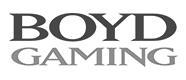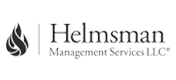 Hail Us!
If you have questions about industrial relations law or need more information about our capabilities or practice areas, simply fill out the form and click Send. We'll respond as quickly as possible.
Or call HM&C and speak to a representative.