Subsequent Injury Law Practices
We Recover Your Subsequent Injury Expenditures
The State of Nevada has a public policy that encourages Nevada employers to hire employees who suffer from permanent physical impairment. This impairment can be congenital or caused by a previous accident, illness, occupational disease or a work-related injury.
To incentivize employers, the Nevada Industrial Insurance Act (NIIA) includes provisions that enable them to be compensated if such employees suffer subsequent work-related injuries.
For example: A company hires an employee who suffered a work-related back injury 10 years earlier. That employee sustains another work-related back injury in the course and scope of his or her current employment, and files a workers' compensation claim.
Typically, the medical treatment and claim expenditures for this "subsequent injury" are substantially greater than the expenditures for the prior injury, due to the combined effects of both injuries. However, under NIIA statutes, the employer can recover its claim expenditures, as well as the costs of medical treatment, disability compensation, vocational rehabilitation and more.
If specific criteria are met, the costs of the subsequent injury would be paid by the state from a dedicated Subsequent Injury Account (SIA), which is funded by assessments collected from all workers' compensation insurers. This means the employer's current insurer does not have to bear the entire cost of a qualifying claim.
The HM&C Advantage
Do you know what NIIA criteria must be met and how make sure you qualify for subsequent injury relief? We do. That's because our Subsequent Injury Specialist originated this practice area in the State of Nevada. She has been personally responsible for collecting millions of dollars for Nevada insurers and employers to help defray the cost of Workers' Compensation claims suffered by employees who had prior injuries.
Far too many Nevada employers, insurers and third-party administrators leave this money on the table. But HM&C can help you recover all of the subsequent injury expenditures you're entitled to.
And if your claim is denied, we can provide expert legal representation before the DIR Board, the Appeals Officer or the Nevada District and/or Supreme Court. Upon your approval, we proceed with any supplemental submittals, hearing attendance, document preparation and additional proceedings at a negotiated hourly rate.
Call Hooks Meng & Clement at 702.766.4672 and speak with an attorney, today. Let us show you how our best subsequent injury law practices can bring balance to your industry and your bottom line.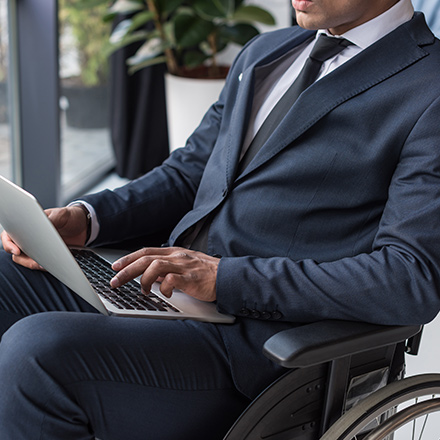 Hail Us!
If you have questions about industrial relations law or need more information about our capabilities or practice areas, simply fill out the form and click Send. We'll respond as quickly as possible.
Or call HM&C and speak to a representative.