Estate Planning and Probate Litigation
Estate planning provides an orderly transfer of your assets to your intended heirs according to the wishes expressed in your Last Will and Testament or Revocable Living Trust. Without a proper estate plan, your heirs will need to undertake the costly and often lengthy process known as Probate in order to resolve your personal and financial affairs and distribute the remainder of your estate.
The probate process proves the validity of your will or trust, authorizes the transfer of your assets and settles the outstanding affairs of your estate. It is guided and monitored by a Probate Court. If your will or trust does not adequately specify how and to whom your estate will be distributed, a probate court will make those decisions for you.
Of course, most people would prefer to control the distribution of their estates themselves and not leave such important matters up to the court. A proper estate plan can help accomplish your goals by expressing, in writing, who you want to take charge of your estate upon your passing, who will be a beneficiary of your estate and when or under what circumstances you would like them to receive some or all of your assets.
Everyone leaves unfinished business when they die or become incapacitated. Their loved ones will have to deal with these matters. Yet so many people are reluctant to create an effective estate plan because they feel they don't have sufficient assets, they aren't old enough or they just don't want to think about it.
It doesn't matter how large or small your estate is. An untimely death can occur at any age. The time to take action to protect your estate and ensure its orderly transition to your heirs according to your wishes is now.
The HM&C Advantage
Although you can begin the probate process yourself, we strongly recommended you contact HM&C and speak with one of our attorneys who can guide you through the complicated probate process and help resolve disputes that may arise between your estate and your heirs or creditors.
We also offer expert counseling and services that enable you to create a comprehensive estate plan that protects your estate and distributes your assets precisely the way you want to. This can extend to specific health care directives that give you a voice in your medical care and treatment when you may not be able to speak for yourself.
This can include creating a power of attorney that allows you to identify who will be placed in charge of your affairs in the event you become incapacitated. We help you make sure the choice is always yours.
We also make sure your estate plan can always grow and change with you throughout your lifetime. We can provide scheduled periodic updates or immediate revisions whenever any circumstances or events make it necessary.
HM&C is ready to create and implement your estate plan. Call 702.766.4672 and schedule a consultation, today.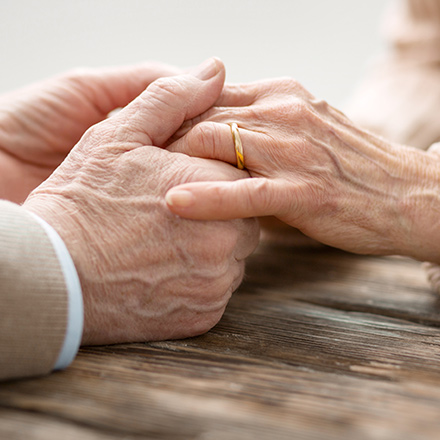 Hail Us!
If you have questions about industrial relations law or need more information about our capabilities or practice areas, simply fill out the form and click Send. We'll respond as quickly as possible.
Or call HM&C and speak to a representative.