Occupational Safety & Health Solutions
Navigating The Sea Of Regulations And Hidden Risks
The Occupational Safety & Health Administration (OSHA) states that all U.S. employers are required to provide a work environment that is "free from recognized hazards that are causing or are likely to cause death or serious physical harm."
OSHA has written specific standards supporting this "general duty" mandate, as well as a separate but similar mandate for construction operations. Both require employers to a obey a host of regulations to ensure strict compliance.
However, Nevada is one of approximately 25 states that also operates its own occupational safety and health program. So beyond enforcing federal OSHA standards, the Nevada OSHA has promulgated its own safety regulations that Nevada employers must be aware of and abide by.
The HM&C Advantage
HM&C is uniquely qualified to help you maintain compliance with this typhoon of rules, regulations, policies and interpretations, and represent your business if you face enforcement activity from Nevada OSHA.
Founding Partner Dalton Hooks was a Nevada OSHA Enforcement Inspector. He was also a trainer for the Safety Consultation and Training Section and, ultimately, served as its Chief Administrative Officer. Mr. Hooks leads a team of attorneys with unrivaled expertise in federal and state OSHA compliance and litigation. This has enabled HM&C to successfully defend our clients in all phases of OSHA litigation for more than 20 years.
We can train your personnel to identify job and workplace hazards and other conditions that may prompt citations. If you are visited by Nevada OSHA, we help you prepare to conduct a successful inspection. And if an inspection results in citations, we can assist you in resolving them at any stage of the legal process, from the informal conference to the Nevada Supreme Court.
Nevada OSHA is there to ensure that employers provide safe jobs and workplaces for their employees. HM&C is here to provide balance. If Nevada OSHA compliance has become your Industrial Relations Law problem, we have the occupational safety & health solutions.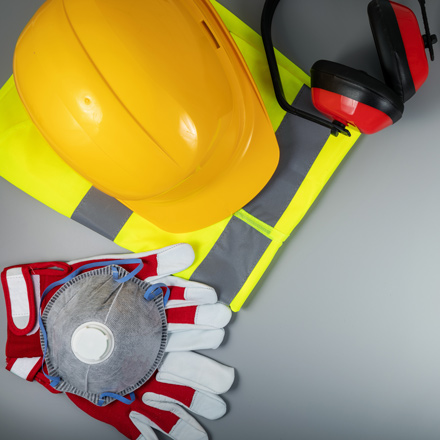 Hail Us!
If you have questions about industrial relations law or need more information about our capabilities or practice areas, simply fill out the form and click Send. We'll respond as quickly as possible.
Or call HM&C and speak to a representative.